Ghost Games Online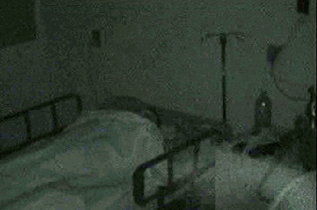 Surprisingly there aren't all that many scary ghost games online; many are just cartoon ghost games for kids and we like something a little bit scarier, say with real ghost recordings and sounds for starters! If you like atmospheric ghost games you'll love this collection. Check out Exmortis for one of the scariest ghost games online whilst Ghostscape and Ghosty Ghosty will send tingles up your spine as will the House of Horrors game. All of our ghost games are suitable for a family audience however should not be played by those of a nervous or sensitive disposition as a few of them use real photo-realistic imagery and EVA recordings! After you've played these online games, check out and play our other scary games ... if you dare.... then make sure you visit our online Ouija board.
---

The hordes of Exmortis have swept across the Earth, annihilating mankind. A few survivors remain, you are one of them and need to work out what's going on and how you can destroy the evil plague that has destroyed your race.
---

This is probably our favourite scary ghost game because it's got really atmospheric graphics and a dark brooding feel that conjures up the trepidation of actually dealing with haunted life forms that are placing your village under attack.
---

In this paranormal ghost game explore the haunting of a house bequeathed to you following the death of your father where a woman was murdered by a burglar where strange paranormal activity has been observed. Investigate in this scary ghost game.
---
---

Ghostcsape is set inside a haunted house and you need to locate various occult items to progress to the next levels. A cool point and click ghost game.
---

This ghost game is set inside an old abandoned naval school building that is crawling with ancient ghosts and other eerie paranormal activity. There are many point and clicks online games out there but we liked this one because it really does have a disturbing atmosphere.
---

The scene is set, the night is dark, the moon is high. Our intrepid hero wanders down to the haunted woods where the winds are alive with the sound of the dead. Without warning you come under attack from ghosts and evil spirits and must use you best ghost hunting skills to destroy them before they destroy you.
---
---

This house of horrors game is really freaky. We won't even tell you about the plot just that the haunted house is full of ghosts and a malevolence that will send shivers down your spine.
---