Zombie Games Online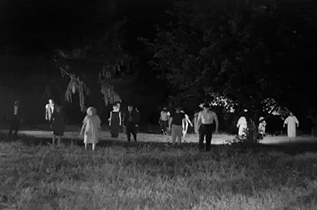 In cultures across the world but especially in Africa and the Caribbean, people believe that corpses can be revived through witchcraft. In zombie lore they exist because of some virus and if they bite you you become infected and a zombie as well. On this page we have some of the best zombie games online ~ and they all have one thing in common ~ they're coming and they are going to get you! Its just a matter of time and that's already running out! After you've played these online zombie games, check out and play our other scary games ... if you dare.... then make sure you visit our online Ouija board.
---

The Last Stand is one of our favourite zombie online games as the graphics are very atmospheric and you get a real sense of the relentless march of the zombie hordes throughout the night.
---

This zombie survival game is set in a graveyard at nightfall! Rendered in black and white, this is a rare Zombie survival game from Poland where you need to carry out a zombie massacre before they eat your flesh!
---

This is a really scary zombie game set deep inside an old decaying hospital. Using photo-realistic images you have to fend off the wards of zombies who want one thing; to devour you and make you one of their own.
---
---

In this atmospheric zombie game zombie hordes are preparing to ravage the cursed village and only you can stop them. Finish them off because, if they get you first, you become a zombie as well!
---

If you enjoyed the Curse Village game, you'll enjoy Curse Village: Reawakening, that takes off from where the original ended and again you have to defend your village from the curse of the invading zombies.
---

In this underground game make it through 10 zombie infested levels searching for guns and a way out! It can get quite scary as you can't see properly, except for a small area lit up by your torch. Can you find a way out before you also become a zombie?
---
---

This isn't one of our normal point and click escape games rather its a point then whack with your club and you meander around this God forsaken place in search of the twenty-five clues that will allow you to escape and get away from the zombies who have only one intent, for you to die.
---

You're rapped inside an asylum and have to escape with your gun. And it's best to keep that gun loaded because these zombies are not very happy and they only person they are unable to express their unhappiness to is you.
---

This is a creepy zombie game where you face death in the dark unless you can use your torch to find the zombies before they attack and kill you. In order to survive you must find your way out of the house but be very careful because everywhere there are zombies lurking in the dark.
---