Scary Escape Games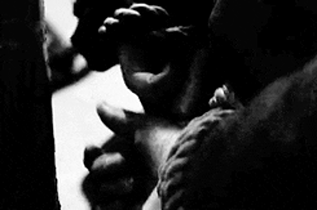 Nothing is quite as scary as being trapped in a place full of horror and you need to escape before those wishing you harm unleash their full fury on you. Here we have some of the very best scary horror escape games online pitting your escape skills against dungeons, medical labs, tombs and buildings you really should never have entered in the first place! For an escape game with a difference check out "The Holes". Very intriguing! After you've played our scary escape games check out and play our other scary games ... if you dare.... then make sure you visit our online Ouija board.
---

This lab escape game is as creepy and scary as it gets. As ever you wake up in strange surroundings, this time inside a vat of frothing liquid where you are part of an evil experiment. To complicate matters you don't even know who, or even what you are. You must escape to reveal all.
---

Here you are a top security prisoner imprisoned as a test subject in Hell Towers and have to make good your escape by taking down the security guards before they terminate you. Why are you there and why are they so desperate to stop your escape?
---

This killer escape game is really creepy and nothing is quite what it seems. You're a prisoner locked up in a dingy underground prison, but are you an actual killer or is the real killer your guard? And why do you have blood on your hands?
---
---

This sewer escape game takes place during the Second World War when you are sent down into London's sewers to conduct some research but get hopelessly lost and need to escape.
---

In this Death Trap game you wake up inside an unfamiliar building, a death trap! This escape game is truly intriguing ~ why did you wake up in this place, what secrets does it hold, and why is it called a death trap?
---

This dungeon escape game is a bit different. You wake up, as ever, in an unknown dungeon and have to find a way to escape. There are holes in all of the walls and you have to place your finger in the hole to see whether it forms part of your escape route.
---
---

In this shadow escape game you take the role of a vampire who scorned the love of a witch some two hundred years ago and she sought vengeance by imprisoning you in a house of dark shadows. There you remained alone and scared until now.
---

In this chamber escape game you are trapped in an underground chamber, and, it won't come as any surprise to realise you have to escape. As with many of these escape games you have to find items to make good your escape and get out of the chamber
---

In this killer escape game you have to escape from the final trap set by the notorious jigsaw killer. In order to escape his evil clutches you have to find three keys to escape the building. Its not going to be easy and some of the clues are quite complex.
---
---

It's never a good idea to decide to explore an old abandoned mine and even less so to do with friends who soon disappear from sight leaving you lost and alone deep underground in a forsaken place filled with lost memories of the past.Can you escape?
---

One day your friends dare you to enter 1428 Elm Street. Once inside you realise the true horror of its past and try to make your escape. Only one problem, Freddy is out to get you!
---

There's no-one to help you escape from your prison cell, but plenty to fear. Enter hell and see if you can survive or become yet another victim of the monster.
---